Boomali Prints and Paper: Making Space as an Art Collective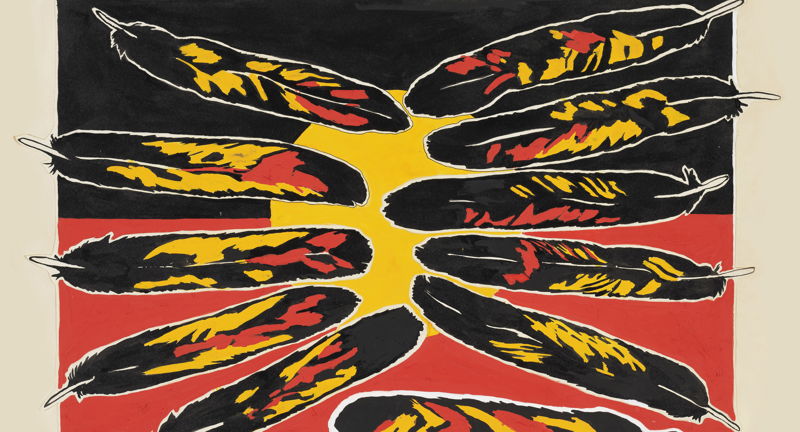 "We were making space for us that no one else was giving us… You don't even realize at the time how groundbreaking it is, you're doing it out of necessity." – Brenda L. Croft
In 1987 ten artists founded a cooperative in Australia that demonstrated that Aboriginal art could be both urban and contemporary. They named the group Boomalli, which means 'to strike' or 'make a mark' in at least three Aboriginal languages. Those ten artists were Bronwyn Bancroft, Euphemia Bostock, Brenda L. Croft, Fiona Foley, Fernanda Martins, Arone Raymond Meeks, Tracey Moffatt, Avril Quaill, Michael Riley and Jeffrey Samuels.
As a collective, Boomalli helped to promote the idea of urban Aboriginal art. However, the ten artists had distinctive artistic and personal identities. The work in this exhibition cuts across multiple generations, sexual orientations, and language groups to defy both cultural and artistic expectations. The inclusive environment of Boomalli created a space for these identities to intersect. The spark lit by the founding members of Boomalli transformed what Aboriginal art could be, igniting a movement that spread across Australia. 
The exhibition was curated as part of the graduate seminar, "Prints and Indigenous Peoples" led by Professor Douglas Fordham in the Art Department at the University of Virginia. It was curated by Karl-Magnus Brose, Ash Duhrkoop, Jennifer Marine, Emmy Monaghan, Brendan O'Donnell, and Elisabeth Rivard.
Free, but registrations suggested.