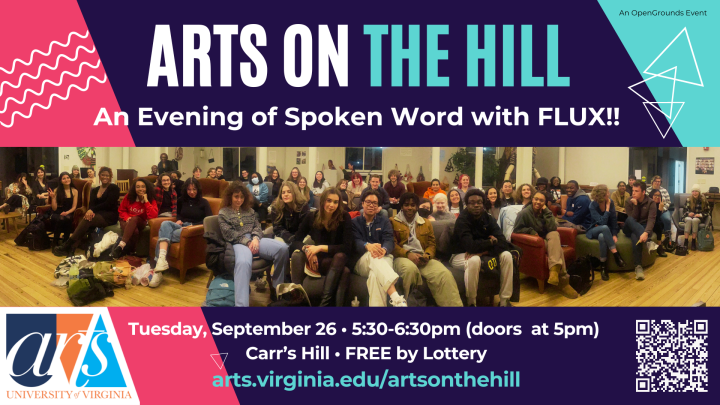 UVA Arts
Arts on the Hill: An Evening of Spoken Word with FLUX!!
As the sole poetry and spoken word group on Grounds, Flux exists to promote the authentic self-expression and creativity of our members through the exploration of written and performed poetry. Enter the Lottery for a chance to for FREE food, drinks, and amazing performances at President Jim Ryan's house on Carr's Hill!!
Magazine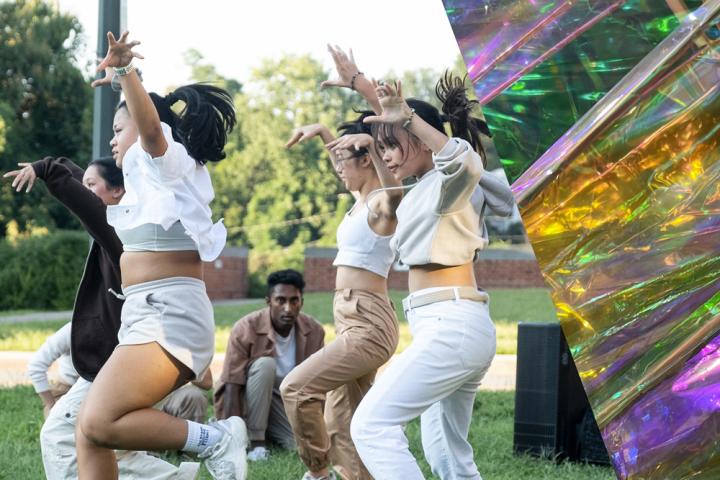 Winter '23 UVA Arts
It is in times like these that we are also reminded of the power of the arts to fill our lives in the best of times and to provide us outlets for our complex emotions as we continue to move forward in the only way we can – together.
Read the Latest Issue