Annual UVA Arts Welcome Picnic
Picnic, Arts Festivities, & FREE Swag!!
Image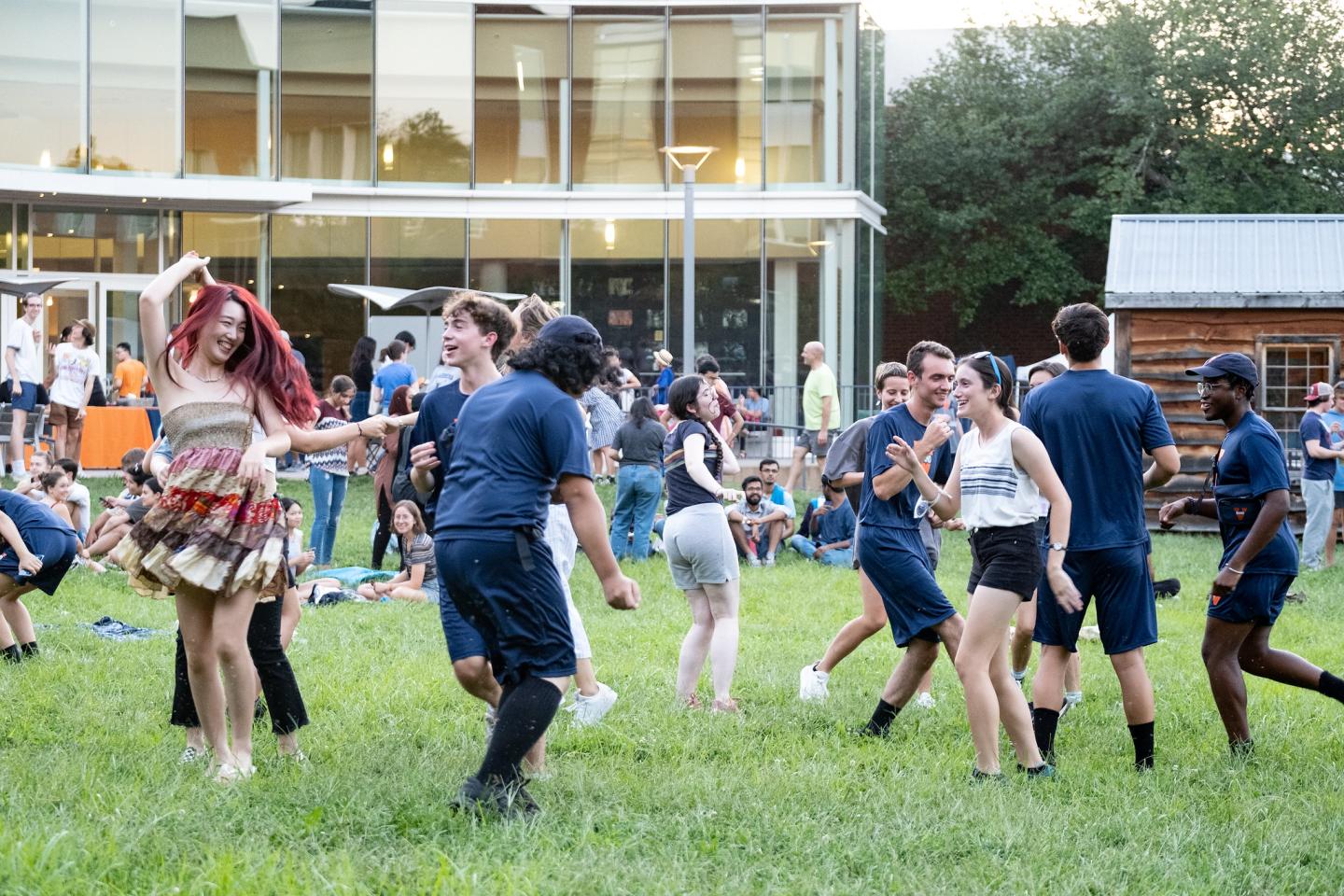 RAIN (Drama Building) or SHINE (Arts Grounds)!!
UVA Arts Welcome Picnic
Sunday, August 27, 2023 • 6:00-8:00pm
Betsy and John Casteen Arts Grounds
Open to all UVA Faculty, Staff & Students
We can't wait to WELCOME YOU!! 
Sign up for the UVA Arts newsletter below to get updates!! 
---
UVA Arts invites all UVA faculty, staff, & students to the Betsy and John Casteen Arts Grounds for a FREE picnic from 6:00 to 8:00pm with performances, information tables, and food and drinks!! Come learn about curricular, extra-curricular, programmatic, and volunteer opportunities from the Visual & Performing Arts & Architecture departments, programs, and community.
Musical Performances all evening! 
Department Happenings:  
Photo Booth all evening! Come take some awesome photos and leave with a copy…
The first 300 people to sign up for the UVA Arts Newsletter at the UVA Arts table will get a FREE T-Shirt!! Plus Totes, Stickers, Buttons & More!! 
WTJU will be giving away FREE WTJU SWAG & its newest ZINE for those who participate in the Mobile Recording Studio + brand new WTJU buttons and the world-famous WTJU soaps! 
Creative Writing Table: Leave with your very own personal Horoscope Haiku created on-site! 
Virginia Film Festival Swag Raffle Giveaway, VAFF Colored Pens, and stickers!!
Play a LAWN JENGA with the School of Architecture!  
The Fralin and Kluge-Ruhe Aboriginal Art Collection will have GOODIES for the taking! 
Pick up SWAG from Dance & Drama, Music, Art, Arts Administration, the Arts Libraries, the Career Center, UVA Acts + many others!
Graciously sponsored in part by the UVA Arts Council. 
Picnic from Harvest Moon: Grilled Hamburgers, Veggie Burgers, and Hot Dogs; Smoked Pulled Pork BBQ; Southern Style Cole Slaw; Herbed Potato Salad, Grain Mustard Vinaigrette, Cornichons and Pickled Red Onion; Watermelon Slices; Assorted Cookies and Brownies
Participating Departments & Programs:  Architectural History, Architecture, Art History, Arts Administration, Arts Libraries, Creative Writing, Dance, Drama, The Fralin Museum of Art, Kluge-Ruhe Aboriginal Art Collection, Landscape Architecture, Miller Arts Scholars, Music, Studio Art, University Career Center, Urban & Environmental Planning, UVA Acts, UVA Arts, UVA Arts Box Office, Virginia Film Festival, WTJU 91.1FM, & WXTJ Radio
Please note: The Culbreth Parking Garage will be open & FREE, but Culbreth Road will be closed for the event, access will be available from University Avenue (not Rugby Ave).
Rain Location: Drama Building: Food in the Lobby; Tabling will be in Helms Theater
THANK YOU!!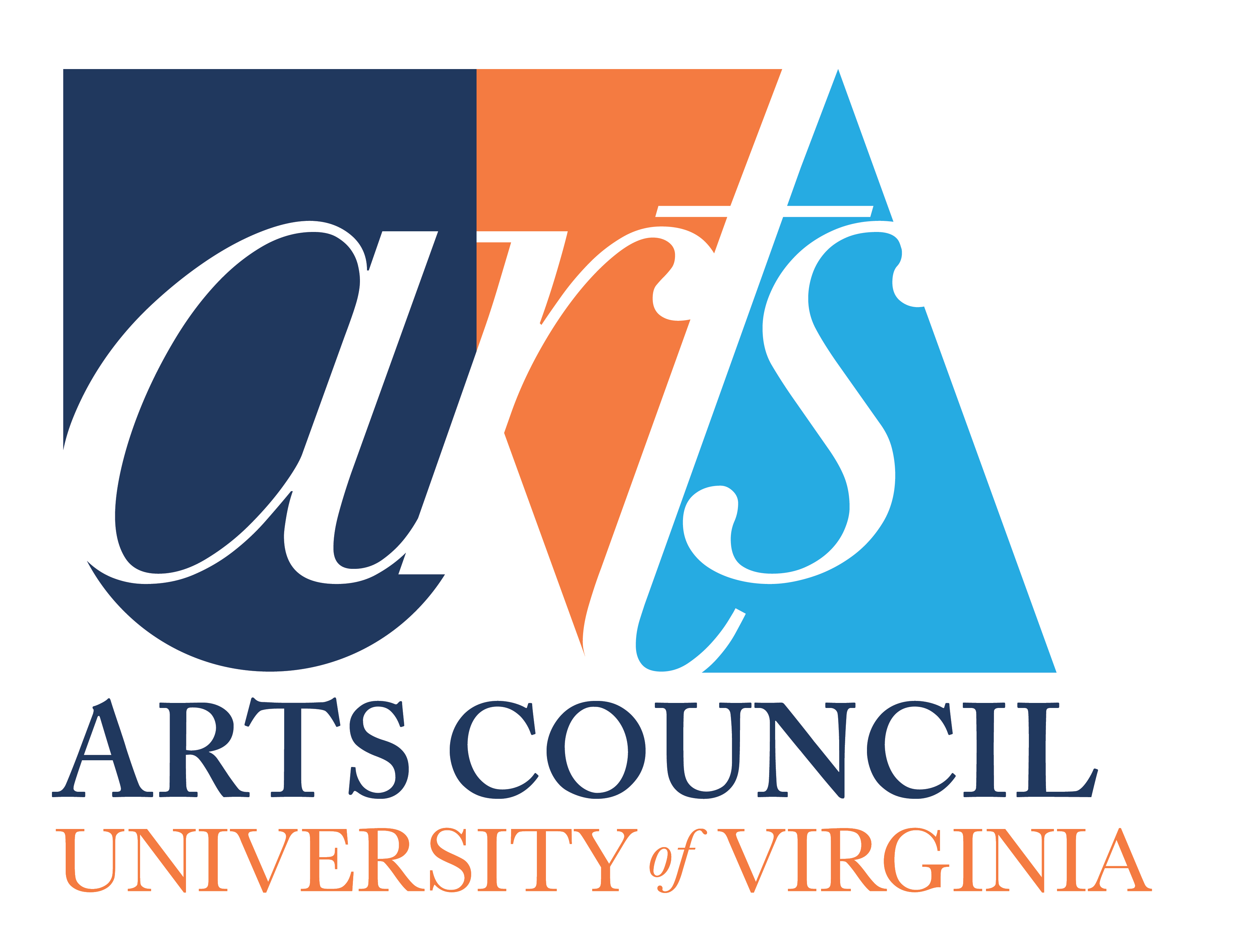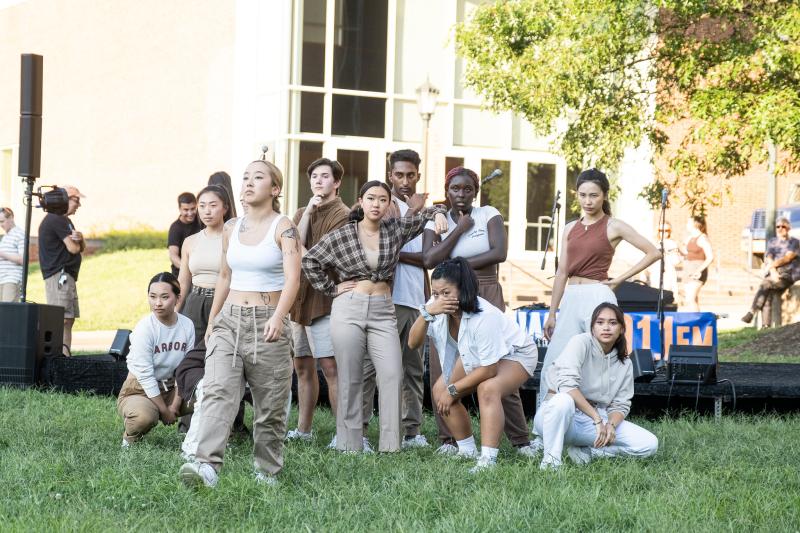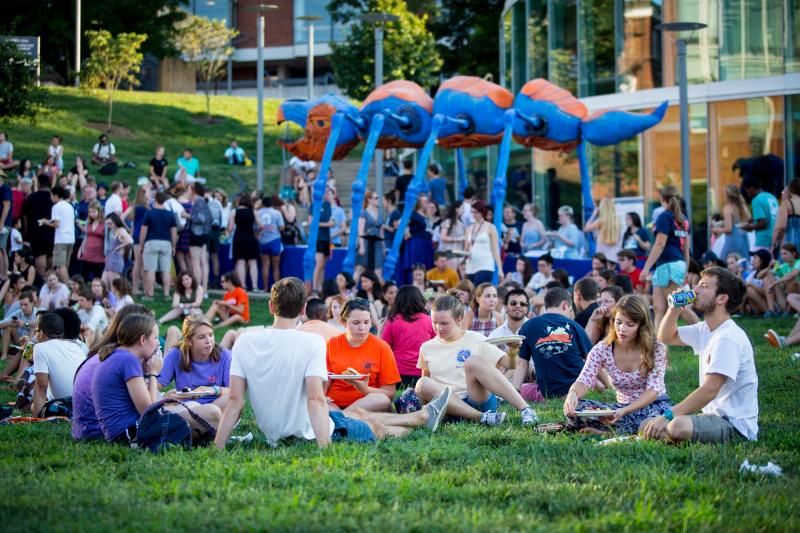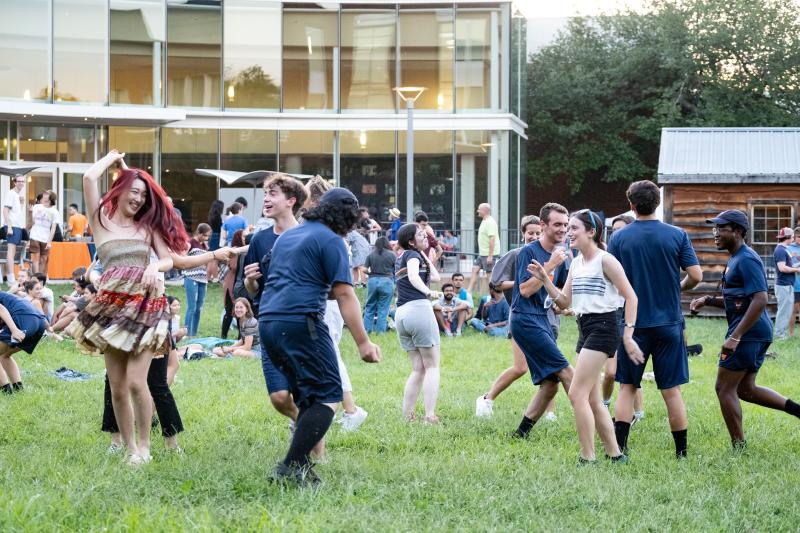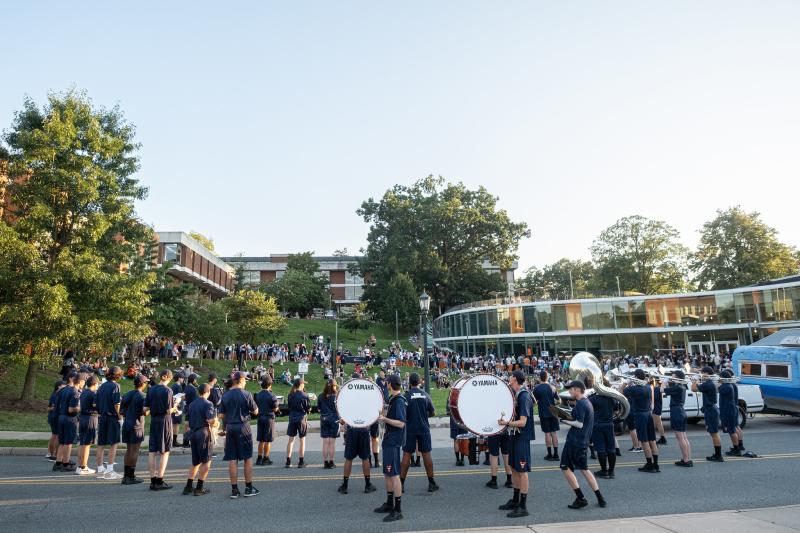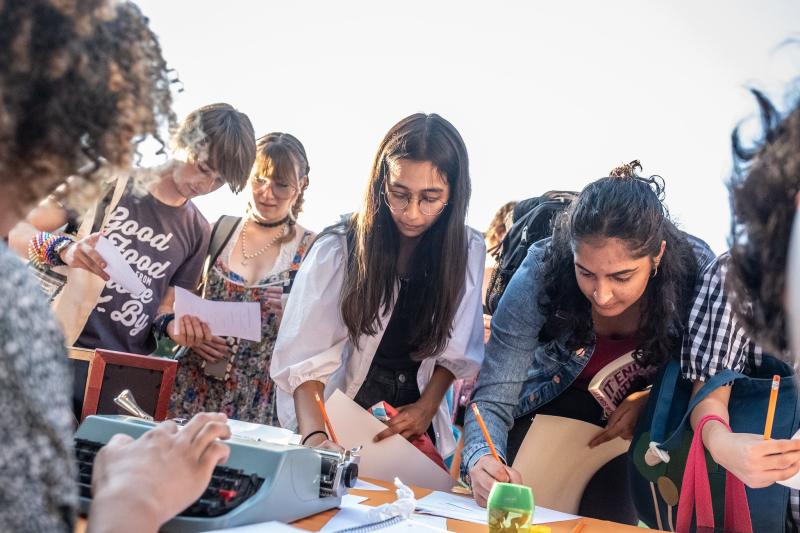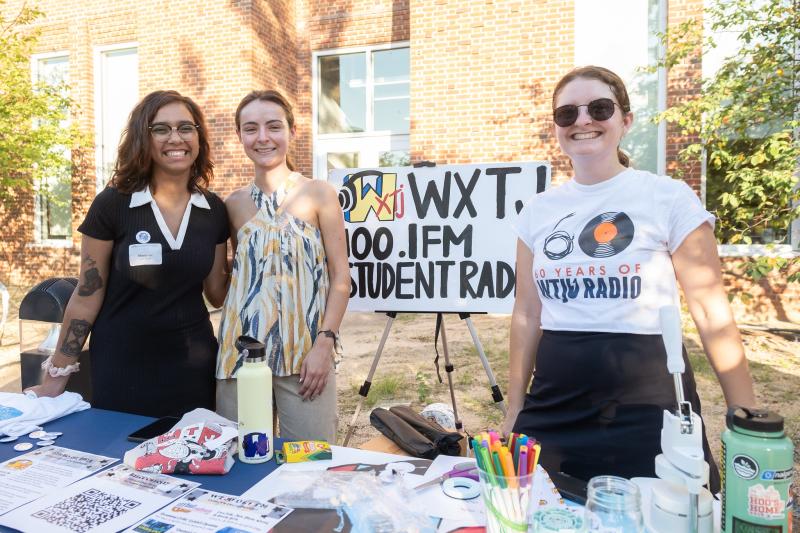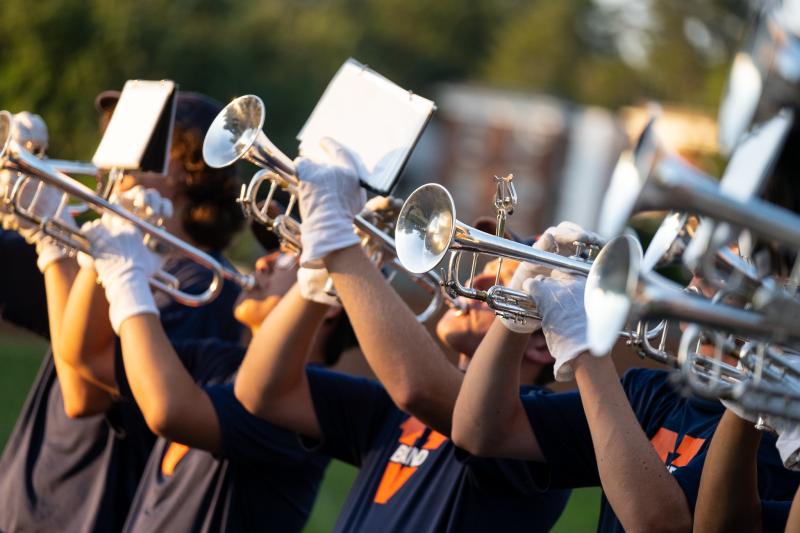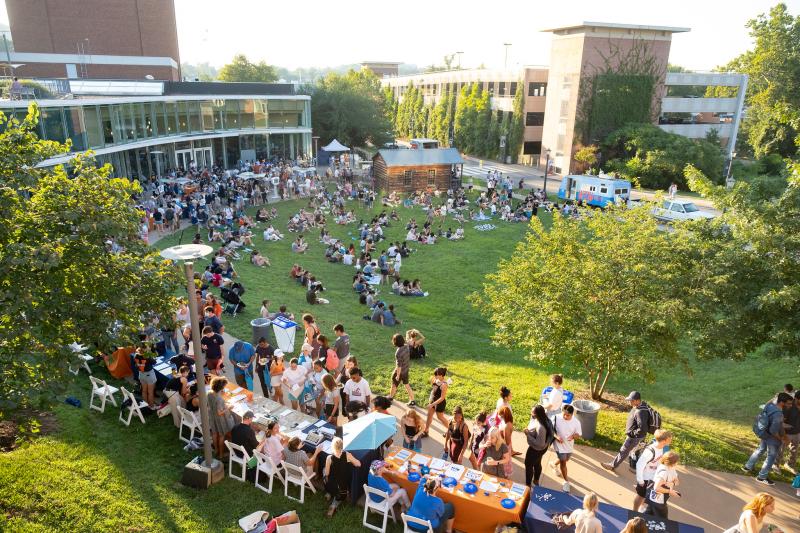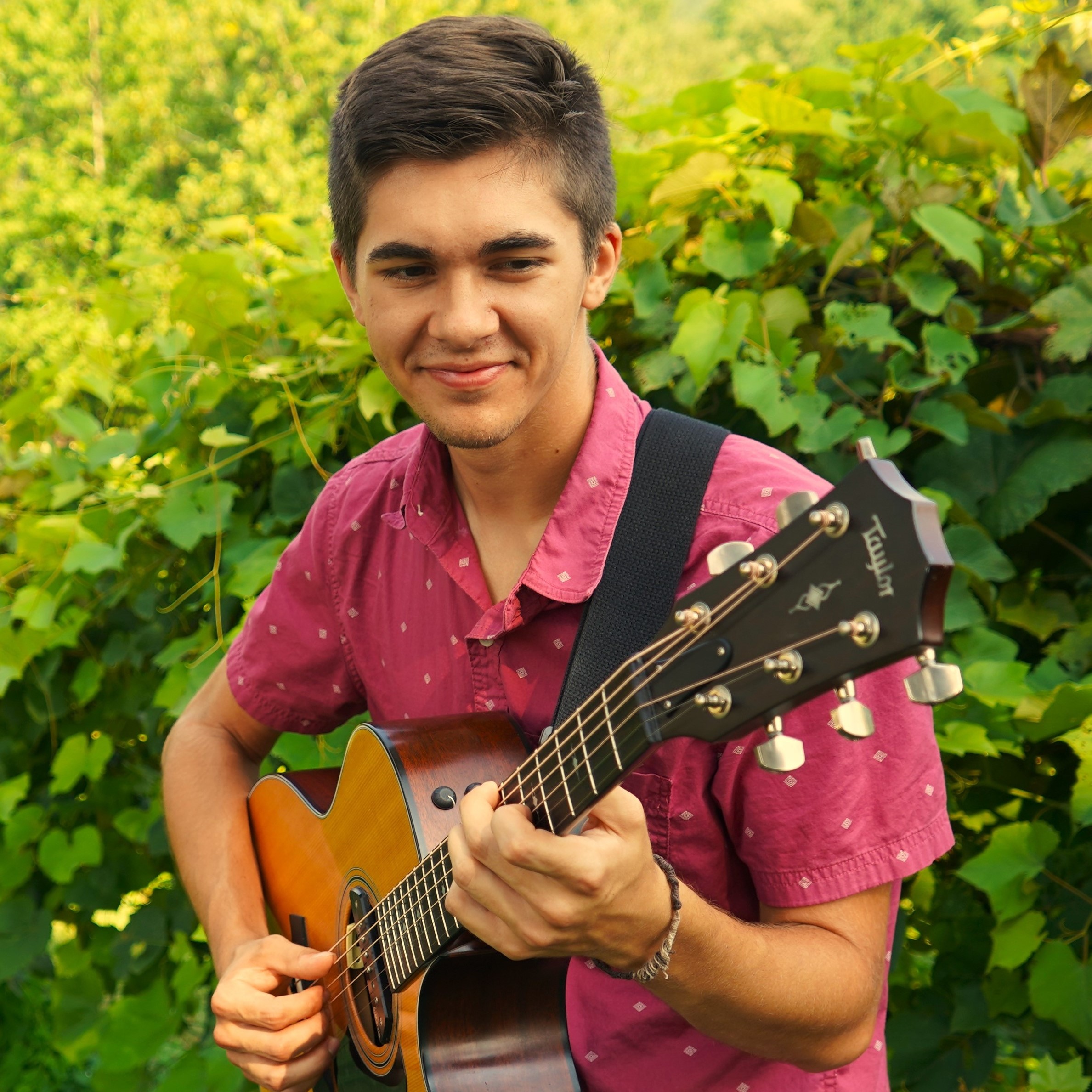 Ty Burkhardt is an instrumental fingerstyle guitarist from Richmond, VA who creates the sound of a full band by playing all the parts simultaneously on his acoustic guitar. He first started playing jazz guitar in his middle school jazz band, and eventually found himself playing at the college level. In high school, he started experimenting with the fingerstyle acoustic guitar, and began to hit, tap, and slap the guitar while playing to create the drumbeat of the song. He began playing at restaurants starting in his sophomore year of high school, and later, he found himself playing all over Virginia. He is currently a jazz student at UVA and Miller Arts Scholar who enjoys tennis and volleyball. His inspirations include Andy McKee, Mike Dawes, Calum Graham, and Antione Dufour.
---
The UVA Jazz Ensemble, under the direction of trumpeter/composer John D'earth, has become one of the more creative college big bands in the country. The group's performances feature classic repertoire from across the spectrum of jazz history, jazz arrangements of music from diverse genres, and original compositions and arrangements by the students and the director.
---
The Bluegrass Workshop explores the performance of North American string band music, including bluegrass, old-time, and more. We will cover playing, singing, improvising, recording, and songwriting/arrangement. Students should have basic facility on a string instrument. No other experience is required. The group meets Tuesdays 7-8pm.  Those interested in enrolling should contact Richard Will.
---
AKAdeMiX Dance Crew, also known as the Mix, was formed in 2010 by fellow Hoos who prided themselves on diversity in dance and culture. As an open style dance crew, AKAdeMiX aims to embolden the UVa and DMV dance community by acknowledging the inspiration we take from foundational styles, spreading the love for dance, and always striving to be better.
---
The Cavalier Marching Band, affectionately known as the CMB, is the premier marching ensemble at the University of Virginia. They truly consider each other family, and for many members of the Cavalier Marching Band, the best friends they make in their entire college career, they met on the first day of their first band camp. It is extremely common for band members to live together, to take classes together and to even join other extra-curricular activities together.
---
WTJU 91.1 FM enriches the culture of Virginia and extends the educational mission of UVA by bringing together diverse individuals and communities through exceptional music and conversation. WXTJ 100.1 FM is UVA's freeform student radio. Students do it all, from hosting radio shows to organizing live music events to connecting with UVA's music community. WXTJ started as a webstream in late 2013. Since April 13, 2016, it has been pushing out 23 watts of pure freeform power from its transmitter on Observatory Hill.
2022 UVA Arts Annual Welcome Picnic
2021 UVA Arts Annual Welcome Picnic