Performing Country Exhibition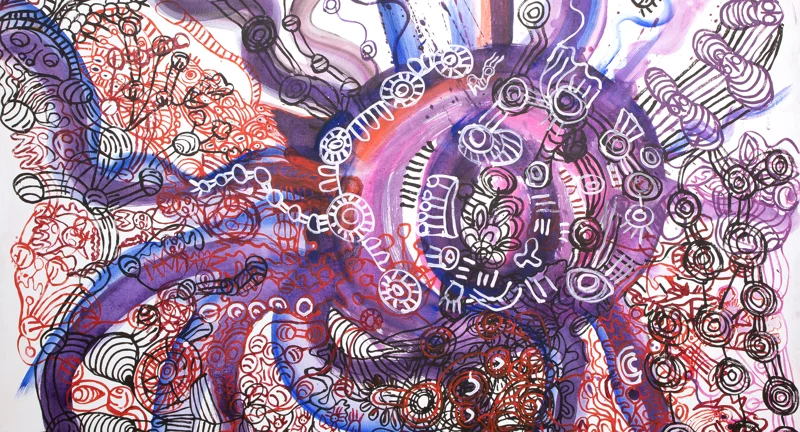 Celebrates the deep bond between Indigenous people and their land.
Performing Country, an exhibition highlighting never-before-seen works from the museum's permanent collection, explores the ways Aboriginal and Torres Strait Islander artists explore the complex idea of Country – the people, plants, animals, creator beings, and stories that all emerge from the place they call home.
Each work offers a different perspective on the performance of culture and Country. The artworks invite you to consider a constantly unfolding artistic tradition, performed anew in each pattern, song and ceremony. In the gesture and movement of these artworks, consider the moment of creation: when the artist's hand moved across the canvas or when the ancestors danced across the earth. Just as every action performed in ceremony is simultaneously new and old, these works call you to be in both the present and the eternal everywhen.
From the sweeping brushstrokes of Emily Kame Kngwarreye, to the body paint designs of Tiwi ceremonies reproduced on canvas, to the scarred surfaces of Tony Albert's photographic series Brothers, to the palpable vibrations of Yakultiji Napangati's desert dot paintings, Performing Country celebrates the indelible bond between embodied Indigenous identities and the land.
Performing Country will be on view at the Kluge-Ruhe Aboriginal Art Collection from March 16, 2023 to March 3, 2024.