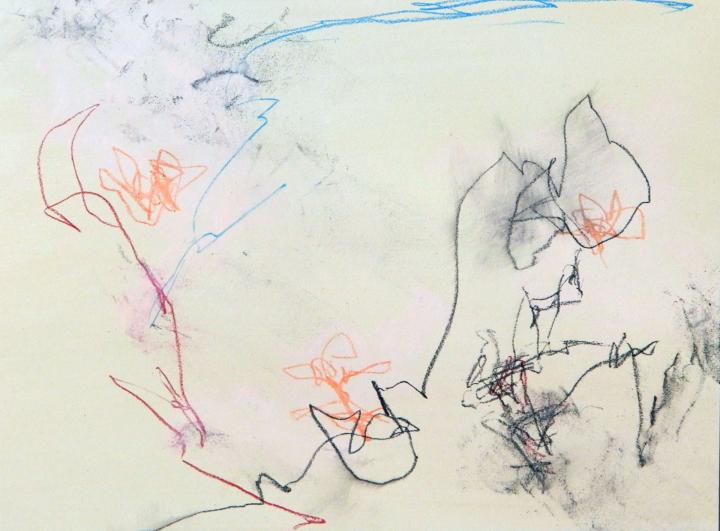 The natural world, in particular weather and landscape, informs my drawings and paintings.
I use the language of abstraction as a way to explore the organic world of landscape. Weather, which is varied and volatile in southeastern Texas, where I live, fascinates me for its dynamic impact on our environment. Extreme heat, raging fires, sudden storms, and icy blasts are part of my visual representation. The cycle of seasons and changes in light and color are also part of my inspiration. Gardens are a theme I return to repeatedly as places of respite and renewal and as a metaphor for the exuberance and struggle in nature's life cycle—birth, growth, decline, and death.
Blue Sky Morning invites the viewer to celebrate the promise of a new day and to contemplate the beauty of a wintry morning with clear blue skies following the blush of dawn. It suggests the remnants of a once colorful garden and a slightly swirling wind giving movement to bare branches.