Bill Cole & the Untempered Ensemble
Artists-in-Residency November 14-17
Image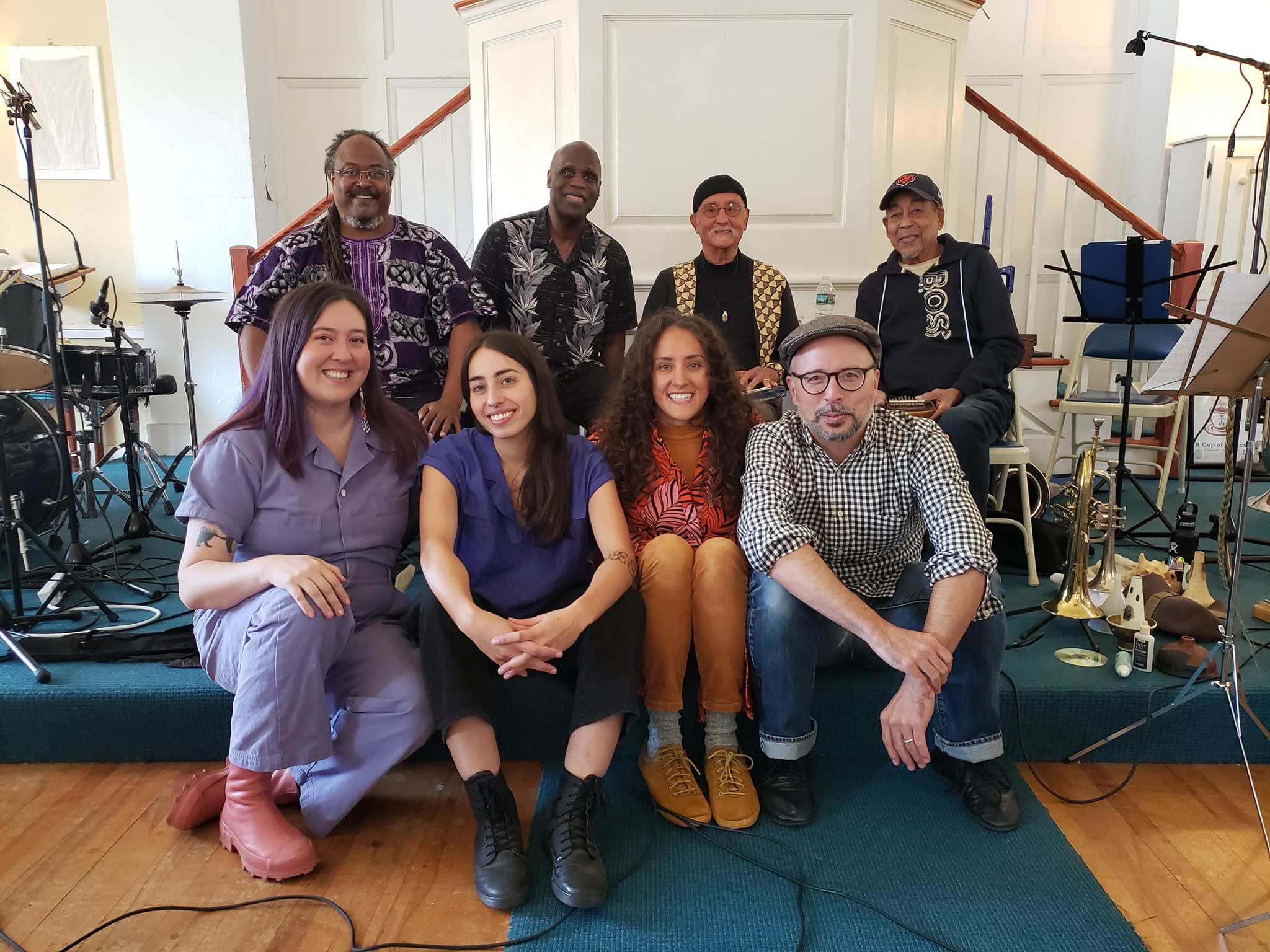 Charlottesville, VA - September 30, 2022: Arts Administration, part of The Department of Art at the University of Virginia, welcomes Professor Bill Cole and the Untempered Ensemble for an Artist-in-Residence program from November 14 – 17, 2022, including concerts at the Memorial to Enslaved Laborers, the Jefferson School African American Heritage Center, and the Dome Room of the Rotunda.
Tuesday, Nov. 15 at 5:00 pm | Memorial to Enslaved Laborers, UVA Grounds | FREE
Wednesday, Nov. 16 at 7:30 pm | The Jefferson School African American Heritage Center | FREE
Thursday, Nov. 17 at 7:30 pm | The Dome Room of the Rotunda, UVA Grounds | FREE
The Untempered Ensemble includes members of Indigenous American (Wabanaki and Nipissing), Asian-American, and African-American descent. The musicians play a wide variety of wind, string and percussion instruments from six different continents offering audiences the opportunity to form a world view of sound. The Ensemble is a living embodiment of the oral tradition as members span generations with artists in their 70s and 80s playing alongside those in their 20s and 30s. The Untempered Ensemble, with links to each member, includes:
The Untempered Ensemble is believed to be among the first Guest Artists to perform at the Memorial to Enslaved Laborers. As members of minority communities, the musicians recognize the significance of performing in a space that is dedicated to honoring those whose presence has often been rendered invisible by the retelling of history. The Jefferson School was a Freedmen's School that opened in 1865 and was the only Black high school in Charlottesville until 1951. Conversely, the Rotunda, and the University as a whole, remained a "Whites Only" space until the late 1950s. The musicians wish to reclaim these historical places and introduce audience members to the power of global music in a modern age.
Each of the three venues has unique acoustical properties and each performance will contain unique pieces composed with those spaces in mind. No concert program will be repeated.
This residency is supported by UVA Arts Council, Office of the Provost and Vice Provost for the Arts, UVA Division of Diversity, Equity and Inclusion, The Department of Art, the Department of Music, the student-run Spectrum Theater, the Charlottesville Jazz Society, the Jefferson School African American Heritage Center, WTJU Radio and by private donations.
---
Bill Cole is an American musician, composer, educator and author.  An admired innovator, Bill successfully combines the sounds of global instruments with the American art form of jazz.  He specializes in Asian double reed horns, the Chinese sona; Korean hojok and piri; the Indian nagaswarm and shenai, as well as Australian digeridoo and Ghanaian flute.  He founded the Untempered Ensemble in 1992, with recordings released by Boxholder Records and on his own label.  He has performed with Sam Rivers, Billy Bang, Jayne Cortez, Julius Hemphill, Ornette Coleman, James Blood Ulmer, William Parker, Fred Ho, Gerald Veasley and others at Carnegie Hall, Lincoln Center, Town Hall, Symphony Space and venues around the U.S. and in Europe.
Born in Pittsburgh, Bill received a PhD in Ethnomusicology from Wesleyan University, served as Professor of music at Amherst College and then as Chair of the Music Department at Dartmouth College.  He retired as Chair of the Department of African American Studies at Syracuse University.  He is the author of two re-released books, Miles Davis: The Early Years (Da Capo Press, 1994), and John Coltrane (Da Capo Press 2001) and has published numerous reviews and critical essays for a variety of publications.  Among his ten released albums is a duet performance with the late violin maestro Billy Bang who passed away in 2011.  This CD was named a top 10 best jazz release in 2011 and was recorded in concert at the UVA Chapel, presented by students of the Arts Administration curriculum. 
---
Joseph Daley is a musician /composer /arranger /educator specializing in new /contemporary music, jazz and improvisation.  He earned a master's degree in music education at the Manhattan School of Music and attained a master's degree in music education.  Joseph has received fellowships in music composition from the National Endowment for the Arts, the MacDowell Colony, Music Omi and the Geraldine R Dodge Foundation.  He retired as a music educator after 30 years of service. 
Joseph has performed, recorded and toured the world with Muhal Richard Abrams, Sam Rivers, Gil Evans, Carla Bley, Taj Mahal, Jayne Cortez, Dave Douglas, Bill Dixon, Cecil Taylor, Anthony Braxton, Craig Harris, Bill Cole, George Gruntz, Reggie Nicholson, Warren Smith, Natalie Merchant, Taylor Ho Bynum, the Kronos String Quartet, with world musicians like the Tuvan throat singers of Asia, the Gangbe Brass Band of Benin and others. 
A longtime member of the band Gravity with Howard Johnson, he has also been a member of the Liberation Music Orchestra, Ebony Brass, the Far East Side Ensemble and Earth Tones Ensemble.  Joseph continues to tour with Hazmat Modine and others. His recordings include The Seven Deadly Sins, recognized by N.Y. Jazz Record Magazine as "Best of 2011."
---
Warren I. Smith was born in 1934 in Chicago Illinois and entered the professional music world at age fourteen, working in various family bands in the 1940's and in the 1950's with Captain Walter H. Dyett's concert and marching bands. Warren's roots are firmly grounded in Chicago's South Side music scene.
Warren relocated to New York City in 1957 and completed a masters of music degree at the Manhattan School of Music in 1958, playing his first jazz gig in New York with Kenny Burrell at Minton's Playhouse.  After playing Birdland in 1959 with Gil Evans, he worked regularly from 1960-1972 with Johnny Richards' big band while beginning extensive work in studios and on Broadway including the pit orchestras for Dreamgirls and Jelly's Last Jam.
Already an articulate voice within the jazz community with a reputation for being tasteful and disciplined, Warren found himself deep inside the Motown scene throughout the 1960's and 70's.  As an unsung percussionist, Warren played on all of Gladys Knight and the Pips' hit singles.  He performed on numerous occasions with Dionne Warwick; did tours, recording sessions and TV dates with Harry Bellafonte; backed up Nat King Cole on a 1964 tour; played the early R n R Shows with Murray the K in Brooklyn; toured with Barbra Streisand throughout the U.S. in 1965; worked on the ABC New York staff orchestra 1964-67 which included the Jimmy Dean Show and the Less Crane/Nippsy Russell Show.  He recorded on the only collaborative album done by Marvin Gaye and Tammy Terrell; was musical director for Janis Joplin in 1969 for the Ed Sullivan Show, at the San Francisco Ice Palace and for her only European tour.  He recorded, toured and did live TV with Aretha Franklin from 1965-1978 with performance at the 1971 Montreux Jazz festival, where he also appeared with Tony Williams Lifetime.
Concurrently with the Motown and studio work, Warren taught at Adelphi University in 1969 and at SUNY/ Old Westbury from 1971-1996.  Warren has remained a prominent percussionist and drummer within the jazz world, performing, touring and recording with every progressive artist from Charles Mingus to Miles Davis, Muhal Richard Abrams, Sam Rivers, Jabbo Ware, David Murray, Sonny Sharock, Anthony Davis and many others.  He was also a founding member of Max Roach's celebrated M'Boom ensemble.  His Studio WIS was a key location in the famous Loft Jazz scene of the 1970s, providing a performance and recording venue for Julius Hemphill, Wadada Leo Smith, Oliver Lake and many others.
---
Taylor Ho Bynum, born in Baltimore, Maryland in 1975, is a musician, teacher and writer working in composition, performance, interdisciplinary collaboration, production, organizing, and advocacy. Bynum plays cornet, trombone and conch shell in the Untempered Ensemble.  His undergraduate degree is from Wesleyan University where he studied with Anthony Braxton, for whose Tri-Centric Foundation Bynum served as executive director from 2010-2018 while performing on and producing many Braxton projects, including his Trillium operas and multiple festivals. 
Named Rising Star Trumpeter by Downbeat Magazine in 2017, his varied endeavors include Acoustic Bicycle Tours, traveling to concerts solely by bike.  He has worked with Bill Dixon, Cecil Taylor, Wadada Leo Smith and maintains current collaborative projects with artists like Tomas Fujiwara, Mary Halvorson, and Tomeka Reid, among others.  Since 2017, he has been Director of Dartmouth College's student Coast Jazz Orchestra. Bynum's writing has been published in the New Yorker, Point of Departure, and Sound American, and he has served as a panelist, board member, and consultant for leading arts organizations and individual artists.
---
Ras Moshe (formally known as Ted Burnett III) was born on March 22, 1968 in Brooklyn NY. He studied music in public school and with his father. His grandfather, Theodore Burnett I ("Barnett" professionally) played tenor and alto saxophones in the big bands of Earl Bostic, Lucky Millender, Jimmy Mundy, Don Redman and many others after arriving in the U.S. from Jamaica. He also led small groups with drummer Shadow Wilson for many years.
Ras has been a musician, composer, arranger, bandleader, and educator for over 30 years.  After high school, he played with the Rastafarian Drums of Freedom troupe.  He began leading his own groups in 1987 and also serves as a much-requested sideman, playing with Billy Bang, William Parker, William Hooker, Kali Z. Fasteau, Dafna Naphtali, Dom Minasi, Lou Grassi, Jackson Krall, Matana Roberts, Butch Morris, Kyoko Kitamura, Steve Swell, Matt Lavelle, Marc Edwards, Raphe Malik, Burton Greene, Roy Campbell, Daniel Carter, Sabir Mateen, Saco Yasuma, Karl Berger, Stefan Christoff, Blaise Siwula, Rashid Bakr, Lisette Santiago, other contemporary jazz artists.  While trained in earlier forms of jazz, his preferred mode of improvisation is in the later or "free" developments of the music.  He believes in the positive effect the new music will have on social and personal change.  Ras has also been writing and reciting poetry since childhood.  In 2000, he founded the Music Now series at the Brecht Forum in Brooklyn.  His albums include Live Spirits, Volumes 1, 2, 3, and 5 from 2005 and Outside, culled from live performances in New York City in 2013.
Ras has led or been a member of several ensembles including Itzititiz, the Jesse Dulman Quartet, the Matt Lavelle Quartet, the Heritage Symphony Orchestra, the Ras Moshe Music Now Unit, the Ras Moshe Quartet, the William Parker Orchestra, and is a proud decade-long member of the Untempered Ensemble.
---
Althea SullyCole is a multi-instrumentalist, vocalist and ethnomusicologist who received her doctorate in Ethnomusicology from Columbia University in 2022 and is Assistant Professor of Music at California State University, Monterey Bay. While a graduate student, Althea served as Sylvan C. Coleman and Pam Coleman Memorial Fund Fellow in the musical instrument department of the Metropolitan Museum of Art.  She researched their collection of instruments from the Mandé region of West Africa, seeking insights into notions of intangible cultural heritage, music collecting practices over time, and Black Atlantic economies and identities, among other concerns.  Her ambition is to work on projects that democratize access to knowledge and art, particularly from and for communities of color.
A trained jazz singer and classical guitarist,Althea debuted on the professional stage at an early age, appearing as a solo vocalist in Fred Ho's opera "Warrior Sisters" at Aaron Davis Hall in New York in 1995. She joined the Untempered Ensemble as a vocalist in the spring of 2009.
In 2011, she began studying the kora, a West African harp-lute that can be heard on the Ensemble's 2013 album "Politics: A Tribute to Jayne Cortez."  She studied under korists Yacouba Sissoko and Edou Manga and spent 3 years studying the instrument in Dakar, Senegal, where she was a resident artist at Bois Sakre studios.  Kora has become her primary instrument.
Althea has worked with Billy Harper, Billy Bang, Fred Ho, Sahad Sarr, Daara J Family, Faada Freddy, Royal Messenger, LaFrae Sci, Lisette Santiago, Joseph Daley, Craig Harris and with her father Bill Cole in the Untempered Ensemble.  She also remains active as a solo performer and with her trio of guitarist Alec Saelens and sax/flute player Ras Moshe.
---
Mali Obomsawin is a bassist, singer-songwriter and composer with an eclectic background in rock/pop, avant-garde, and American roots music.  Mali has toured internationally with her folk-rock band Lula Wiles and released three recordings on the Smithsonian Folkways Recording label, receiving acclaim from NPR, Rolling Stone and Paper Magazine. As a freelance bassist, Mali deftly accompanies singer-songwriters, avant-garde ensembles, and old-time bands alike. Mali has frequented the U.S. and Canadian festival circuit, appearing at the Newport and Philadelphia Folk Festivals, sharing stages with Aoife O'Donovan, the Wood Brothers, and Tim O'Brien.
In 2021, the band Lula Wiles released their acclaimed third album, Shame and Sedition and now Mali is launching her career as a composer with the premier of her compositional suite, Sweet Tooth. The Mali Obomsawin Sextet at Dartmouth College developed and debuted a collection of compositions exploring Indigenous love, resistance, and blood politics in Indian Country.
Mali studied upright bass at Berklee College of Music before studying jazz theory / transcription at Dartmouth College with Taylor Ho Bynum.  She received a B.A. in Comparative Literature and Government. During college, she was twice a participant in the competitive Savannah Acoustic Music Seminar in Savannah, GA, recorded several albums and played concerts and festivals throughout the United States, Canada, and Germany.
Raised in Farmington, Maine, her hometown harbored many Northeastern fiddle traditions including Quebecois and Cape Breton styles, and much of her childhood was spent attending her father's jazz and blues gigs. After beginning on fiddle, cello, and clarinet, Mali took up the double bass at age ten. She spent her teen years attending Maine Fiddle Camp, where she now teaches, and Maine Jazz Camp, where she fell in love with avant-garde music. By the end of high school, she had dedicated herself to jazz and improvised traditional as well as classical music. During her time at Berklee and subsequent years with Lula Wiles, Mali began writing and performing original songs and composing in the creative music idiom. Now in her twenties, Mali plays stages from Brooklyn to Santa Fe with jazz, rock, and string bands alike.
---
(They/Them: Anishinaabe, Nipissing First Nation) Olivia Shortt is a Tkarón:to-based storyteller and performing artist. They are a multi-instrumentalist, vocalist, noisemaker, improviser, composer, sound designer, video artist, drag artist, curator, administrator, and producer.
Olivia was featured in the 2020 Winter edition of Musicworks Magazine and was described as a "glittering, rising star in the exploratory music firmament." They made their Australian debut in 2017, performing new Canadian and Australian works for saxophone and the early electronic instrument Ondes Martinot, in Melbourne with keyboardist Jacob Abela; They made their Lincoln Center debut in 2018, performing Michael Pisaro's A Wave and Waves with the International Contemporary Ensemble; they made their film debut, acting and playing saxophone, in acclaimed filmmaker Atom Egoyan's 2019 film Guest of Honour; and recorded an album with their duo Stereoscope, consisting of Robert Lemay's composition Fragments Noirs two kilometres underground in the SnoLAB (an underground laboratory specializing in Neutrinos and dark matter physics in Northern Ontario, Canada). Their own performance-art-storytelling-work has been featured at Native Earth's Performing Arts' Weesageechak Festival, Upintheair Theatre's e-Volver Festival, Paprika Festival and the Vector Festival.
Recent commissions and collaborations include Long Beach Opera (Songbook 2020), the JACK Quartet (as part of the inaugural JACK Studio), a new opera for Loose Tea Music Theatre and commissions with artists such as Carey Newman (The Witness Blanket), the Blueridge Chamber Festival and Probably Theatre.
As a curator, they have presented artists such as Du Yun, Joy Guidry, Thin Edge New Music Collective, Tara Kanangara, Nannaam, Silla and Rise, Darren Creech, Cris Derksen, Teiya Kasahara, and Classic Roots. As well, they have curated panels for The Music Gallery, the Canadian New Music Network and the Indigenous Curatorial Collective.
In 2023-24 they are Artist-in-Residence at Carlton University's Music Department and the University of Toronto Centre for Drama, Theatre and Performance Studies.
Olivia was named one of the 2020 Buddies in Bad Times' Emerging Queer Artists, was a finalist for the 2021 Toronto Arts Foundation's Emerging Artist Award and was featured in the 2020 Winter edition of Musicworks Magazine.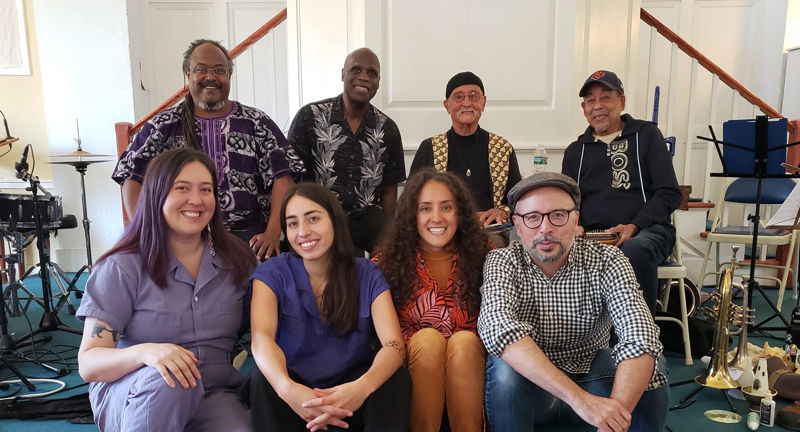 CANCELLED: Bill Cole & the Untempered Ensemble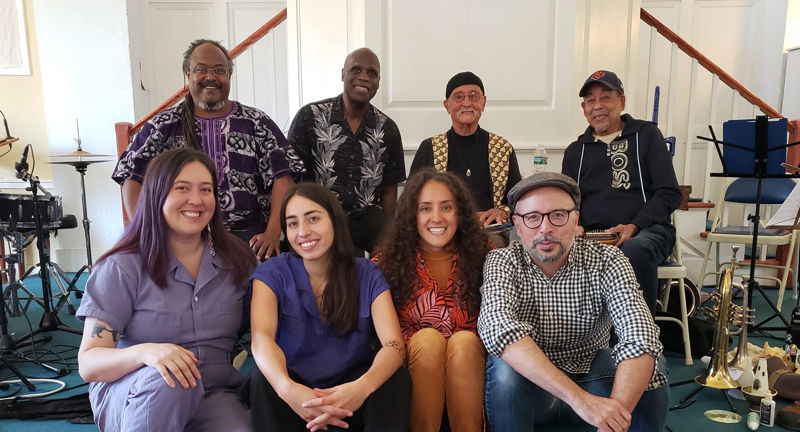 Bill Cole & the Untempered Ensemble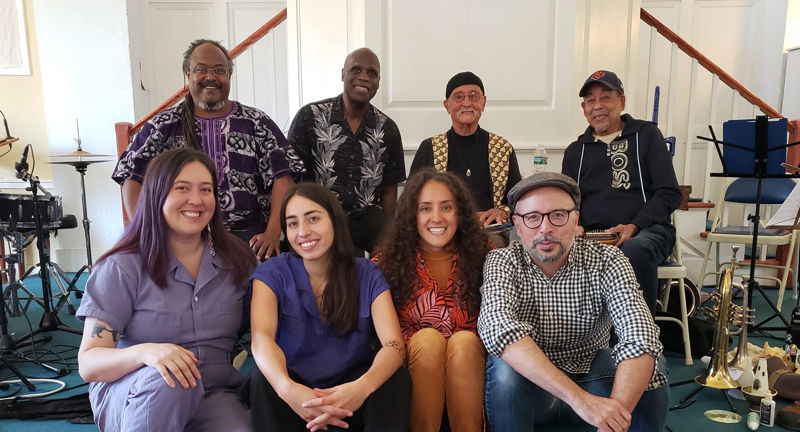 Bill Cole & the Untempered Ensemble
UVA Arts Council
The Arts Council provides advocacy, advice, and support in the Arts at the University of Virginia.