Department of Drama's Dance Program to Present Fall Dance Concert
November 17 - 19 at 8:00pm in the Culbreth Theatre
Image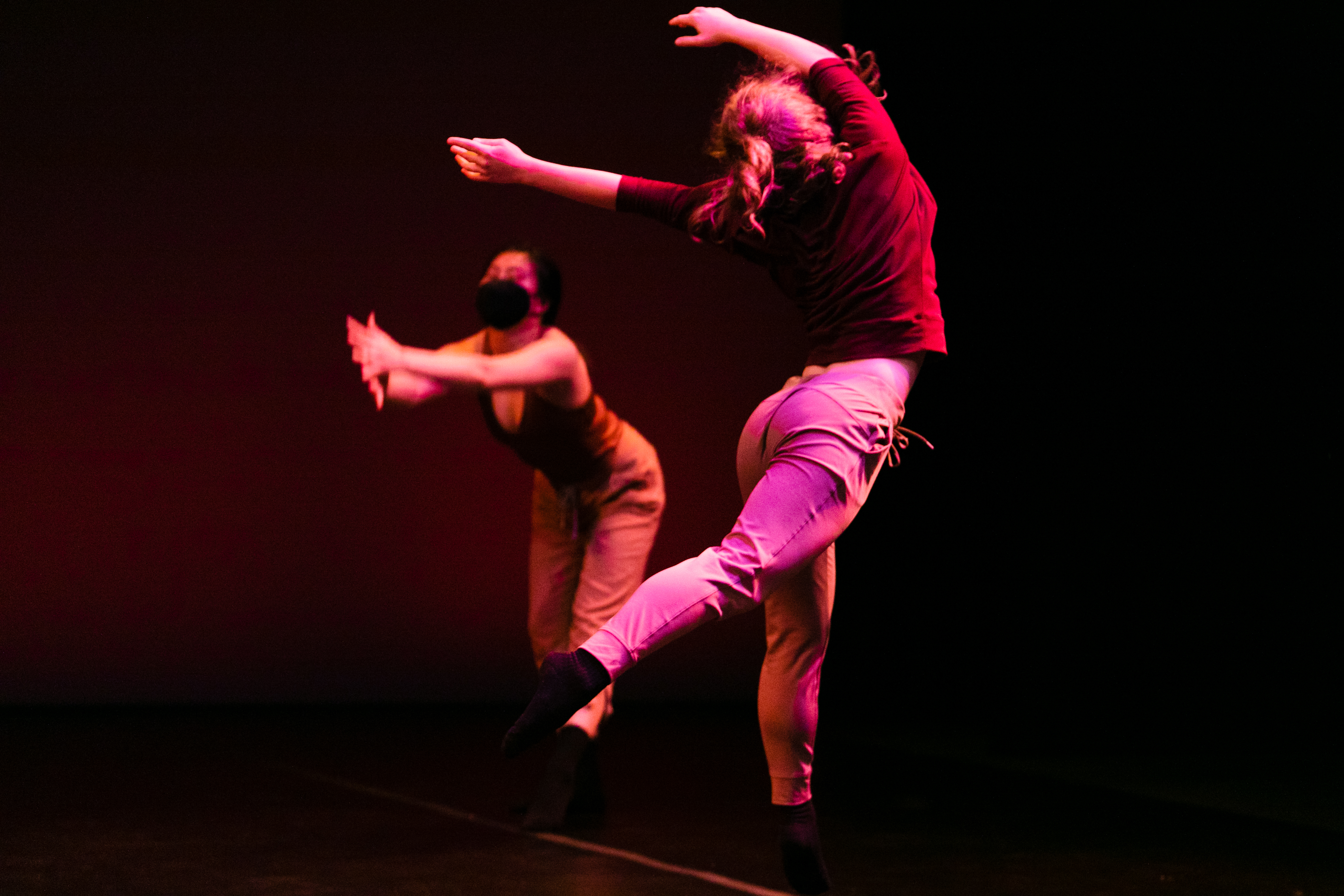 The Dance Program of the Department of Drama at the University of Virginia presents its Fall Dance Concert on November 17 – 19 at 8:00 p.m. in the Culbreth Theatre.  This fall's concert will feature the works of faculty, students, and guest choreographer Julia A. Vessey for an evening of performance that explores multiple perspectives and themes through the medium of dance.
This semester the Dance Program is pleased to present the work of Julia A. Vessey.  Vessey graduated from Arizona State University in 2008, summa cum laude, and was named Graduate Choreographer of the year. In 2009, she joined the Tokyo based Butoh company, Dairakudakan, performing with them for their 2009- 2010 season under company founder, Maro Akaji, a student of Butoh founder Tatsumi Hijikata. Vessey was the first, and thus far, the only westerner to ever join Dairakudakan. Butoh is an avant garde Japanese dance form that was first performed by Tatsumi Hijikata in1959 in Tokyo, Japan. It is a blend of modern dance practices and traditional Japanese theater forms such as Kabuki and Noh. Generally, the inspiration for this form of choreography is the world around us. Butoh looks at seemingly simple moments and explores the movement possibilities within that moment. Vessey's piece this moment is about elongating and exploring a moment.
Two members of the dance faculty, Dance Lecturer Emily Wright and Associate Professor and Artistic Director of Dance Kim Brooks Mata, will also present pieces in the Fall Dance Concert.  In Wright's piece Cascade, the dancers investigate the dynamics of collective intelligence demonstrated by animals in highly responsive group movement. The dancers dart, sway, shift, and spin in response to complex interplays of individual and group structures. Their exploration invites viewers to notice opportunities to strengthen social connections by making movements that resonate with compassion, closeness, and care.
Brooks Mata's most recent piece, The time it takes, began with the exploration of movement vocabulary that emphasized a juxtaposition of qualities. What started out as mini embodiment puzzles to challenge familiar movement patterning developed into investigations of levels of awareness of these patterns, the limitations they can carry with them, and how we might disrupt them. As the piece progressed, questions arose around the concepts of isolation and limitation(s), with both internal and external origins, and our shifting perspectives in relation to them and one another.
"I really enjoyed the opportunity to work with this trio of student dancers. The movement vocabulary and subject matter are challenging to embody, but the dancers fully committed themselves to the material and consistently re-invested in their performance. They asked great questions and worked to capture more detail with each rehearsal, which helped them to dive deeper and make the world we have built together all the richer," Brooks Mata said.
The time it takes highlights some of the ways in which our individual and collective paths can diverge and converge, and the time it takes to make our way to the next part of our journey(s).
In addition to the above works, fourth-year undergraduate students Sara Burtner and Shannon Lloyd, both first-time choreographers for the dance program, created original pieces for the Fall concert. Lloyd's piece, Voyages, explores the use of bodies in space for the purpose of creating images and telling a story for the dancers and audience members.
Burtner's piece, Take 5 plays with a mundane 9-5 workday. Different lives pass by between walks to catch the train, grabbing a cup of coffee, or rushing to a meeting. The piece offers an abstracted glimpse into the daily cycles of life, and off-center interactions that make each day unique. Burtner asks, "In a day full of schedules and structure, what might happen when you take five?"
Rounding out the program is third-year student Collin White's piece Networking. It highlights the connections and relationships that are made through the dancers, the space around them, and the audience. The piece emphasizes the ideas of "focus and repetition" and includes a blend of different movement forms.
Tickets for the Fall Dance Concert can be purchased online at www.artsboxoffice.virginia.edu, by calling 434-924-3376 or in person at the UVA Arts Box Office, located in the lobby of the UVA Drama Building, open Tuesday through Friday from noon until 5:00 p.m.  Tickets are $7 for adults, $6 for seniors, UVA Faculty/Staff, and UVA Alumni members, and $5 for students.  Full-time UVA students may receive one free ticket if reserved at least 24 hours in advance of their desired performance date.
Free parking on performance nights is available in the Culbreth Road Parking Garage, located next to the Drama Building.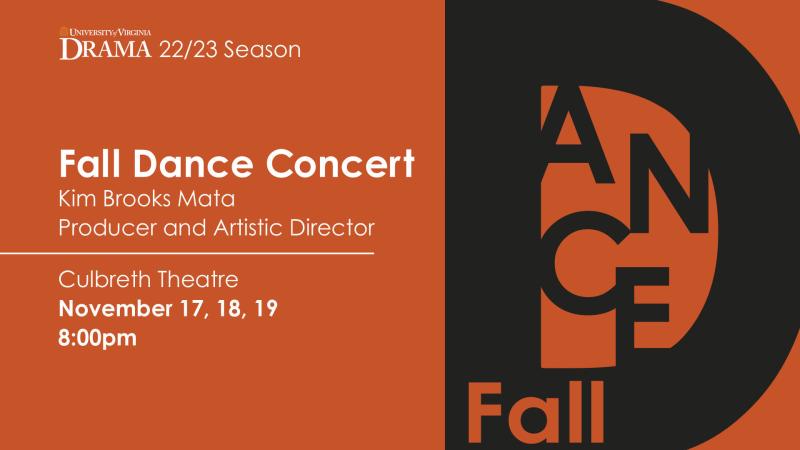 The dance minor program of the Department of Drama gives students broad experience, focusing on the development of strong, technical, creative, and articulate artists.