New Music Faculty!! Welcome Nicole Mitchell & JoVia Armstrong
Image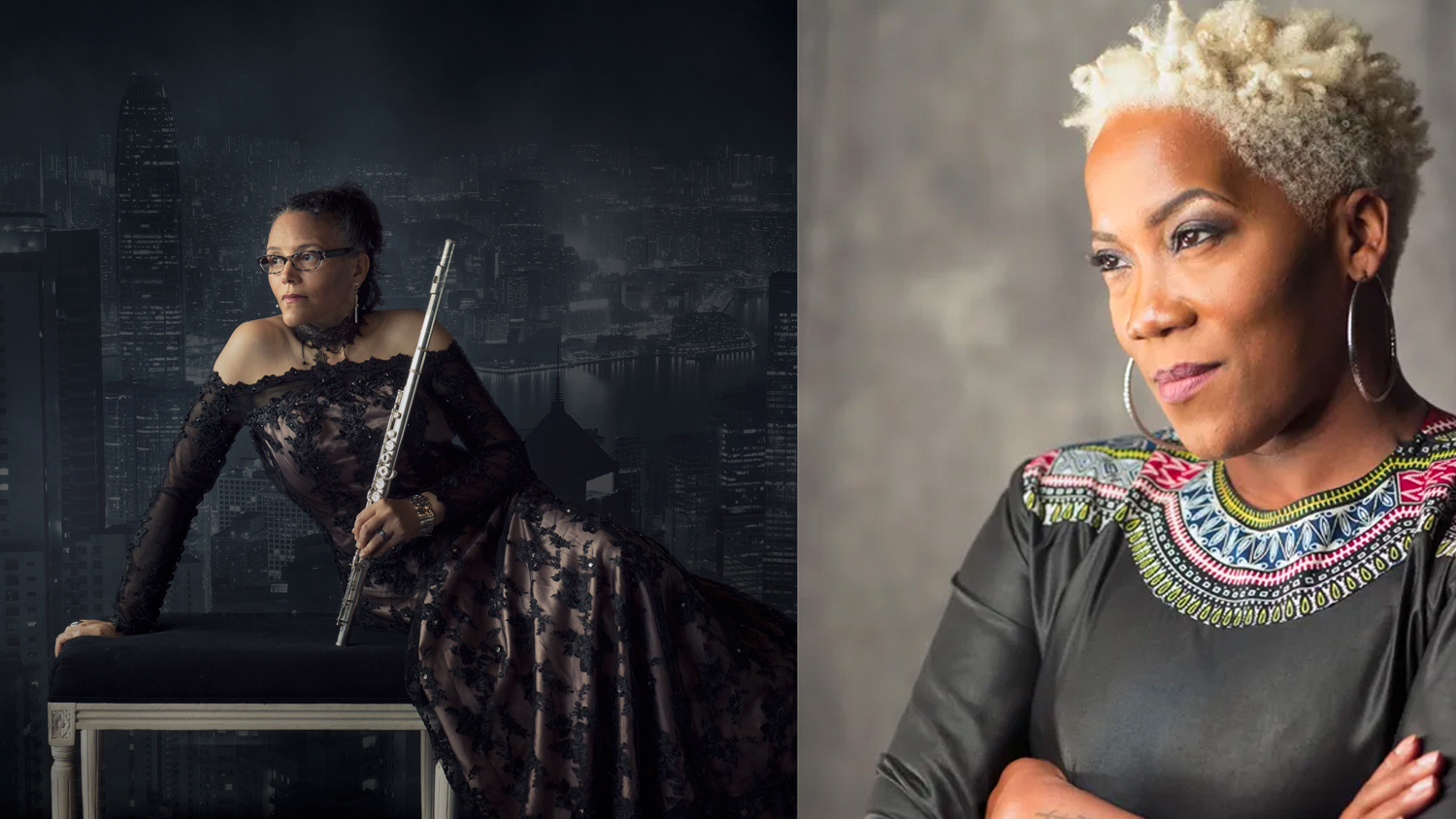 Nicole Mitchell
The UVA music department is excited to welcome Professor Nicole Mitchell Gantt to our faculty!  Gantt, who uses the last name Mitchell in her professional music career, is an absolute superstar in the jazz and creative music world.  She is a world-caliber flautist, composer, bandleader, scholar, educator, and arts organizer.  She has won the United States Artist Award, Doris Duke Artist Award, and Herb Alpert Award in the Arts.  She has been named by Downbeat, the jazz journal of record, Flautist of the Year annually since 2010.  Her recent album Mandorla Awakening won best jazz album of the year from the Village Voice, and it ranked first by reviewers at the New York Times, among others.  Gantt's music is multifarious.  The sonic worlds she creates are vast and diverse.  Yet they are all rooted in the intersections of jazz, African-diasporic, classical, and experimental traditions.  She collaborates with jazz and classical musicians, hip hop artists and poets, electronic musicians and free improvisers.  To learn more about her work and hear some of her music, visit www.nicolemitchell.com. 
JoVia Armstrong
We are thrilled to welcome Dr. JoVia Armstrong as Assistant Professor of Music at UVA! Dr. Armstrong is an award-winning percussionist, sound artist, composer, and producer. She earned her Ph.D. in Integrated Composition, Improvisation, and Technology, at the University of California, Irvine, in June 2022. Her research and creative practice explore how composers can use improvisation and music technology to combat unconscious bias. She uses meditative elements in music to create audio immersive experiences and spaces for introspection. Her work brings together experimental and improvisational music and technology with concepts from Black studies, contemplative science, feminism, and environmental studies. As a performer, Dr. Armstrong has recorded and toured internationally with groups such as the Black Earth Ensemble, Les Nubians, JC Brooks Band, and Musique Noire. In 2014, she was named Best Black Female Percussionist of the Year, by the Black Women in Jazz Awards. Dr. Armstrong just arrived in Charlottesville and we're looking forward to everyone meeting her in person soon! More about JoVia at https://www.joviaarmstrong.com
The center of musical life at UVA, the Department of Music offers diverse opportunities in performance, composition, and academic study.